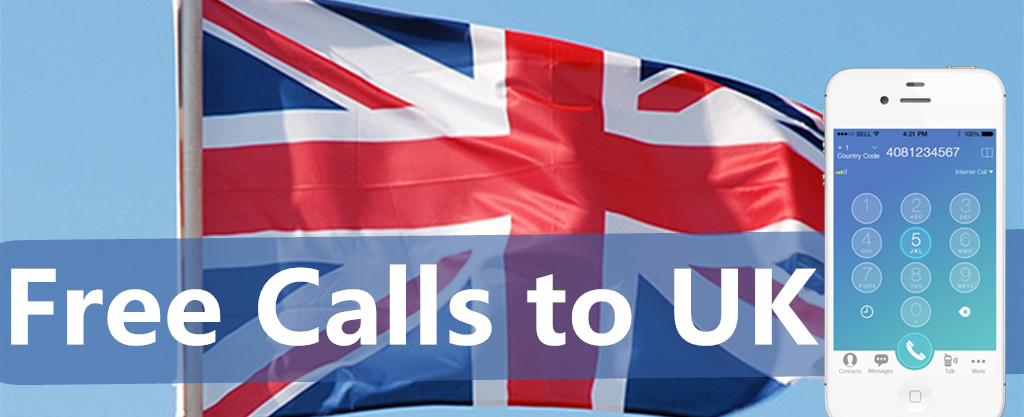 Today's modern technology has provided us with many conveniences and improved the way we do things. One such improvement is the way we make phone calls. It used to be that there was only one option available – traditional telephone lines. With smartphones and the internet, we now have another way to make calls: internet (or VoIP) calling. Just download a calling app on your smartphone, use a WiFi connection or your phone's data plan, and you're ready to start making cheap or even free international calls that are much less expensive than traditional long-distance. It's a great way to
make cheap calls to the United Kingdom
.
Dingtone VoIP App
Dingtone is one of the leading apps for sending messages and making calls. There are versions for iPhone and Android and it is free to download. You can easily send texts and make cheap calls to the United Kingdom using a WiFi connection or your phone's data plan. Calls to the UK are only 1.1 credits/minute.

UK Phone Number
Dingtone can give you a UK phone number with a local area code that you can use just like any real phone number. People can call you and you can make calls to anyone in the world. You pay for this phone number with Dingtone free credits that you can easily earn every day by checking into the Dingtone app, watching videos, or playing games.
*Above are Dingtone's general calling rates for the UK. Please access the Dingtone app for more specific carrier rates.

Dingtone phone numbers are packed with powerful features just like regular phone numbers. Caller ID is supported so your friends know it's you calling. You can also transfer your mobile phone calls to Dingtone to avoid the roaming fees when travelling overseas. Other features include:

Voicemail
Just like any traditional phone service, Dingtone gives you voicemail so you don't miss those important messages when you can't answer the phone. You can use the default voicemail greeting or set up your own.

Call block
If you are being bothered by telemarketers or someone you don't want to talk to, you can put their number on a blacklist and you won't hear from them ever again.