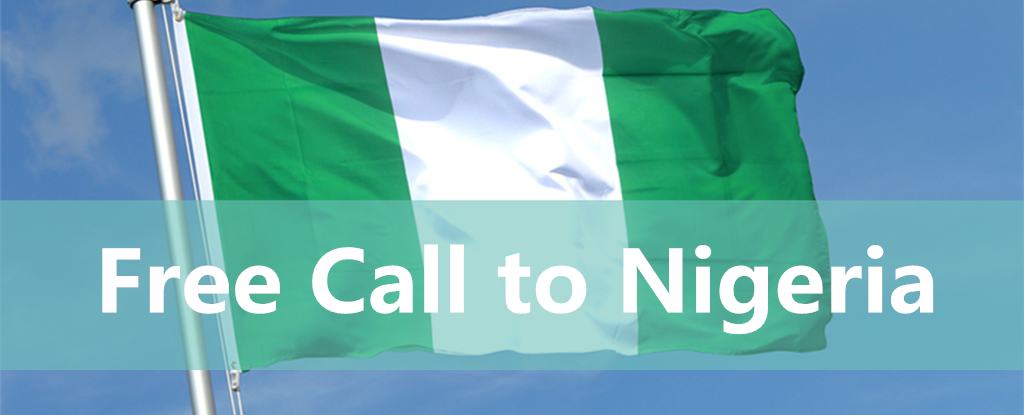 Nigerians who have just arrived in the United States often encounter many interesting new experiences that they want to share with family and friends back home. But long-distance calls are so expensive. What's an expatriate Nigerian to do? Dingtone!
Free Calls around the world
That's right. With the Dingtone smartphone app, you can make free international phone calls to Nigeria! As long as you have a good WiFi or 3G/4G data connection, you can call anyone in the world without using your valuable cell minutes.

Calls between Dingtone users are completely free. In addition, you can make free calls to non-Dingtone users by earning free Dingtone credits. Simply open the app, click the "Daily Check-in" button, and you're good to go. You can earn even more credits when you watch a video or play a game. In no time, you'll be on your way to making free international phone calls to Nigeria.

Crystal clear voice
Voice calls are transmitted on Dingtone's high-quality, dedicated VoIP network. With HD voice technology, most free calls between Dingtone users are clearer than existing phone service. Free calls and cheap calls are no longer cheap quality!

Real Phone Number
With Dingtone, you can get a real phone number and you don't have to go through all the trouble of registering with a phone company. Dingtone gives you a real U.S. phone number that can be used on your smartphone, iPad, or tablet. You can make calls, receive calls, send texts, and receive texts just like any other phone number. In Nigeria, the cell phone signals are often weak and people experience dropped calls and poor call quality. With Dingtone, you avoid this problem because you use WiFi to make calls and the quality is very good.

It's even better if your family and friends download and use Dingtone too. If you're both using the Dingtone app, you don't even have to use credits—you all talk for free! And for each new user you invite to Dingtone, you can earn up to 20 free Dingtone credits. With Dingtone, you can call your family in Nigeria whenever you like and talk as long as you like. Let Dingtone help you keep in touch with your family.