Why still pay for expensive international calls when You can make it free?
With Dingtone international calling App, you can call your family and friends as often as you want, as long as you like, wherever you are.
Dingtone allows you to make free and cheap phone calls to anyone over WiFi and 3G/4G data networks without using any cell minutes. You could call any mobile/landline phone numbers in over 200 countries at super low rates. With Dingtone, you can even call your grandma's landlines for free!
- Make unlimited free international calls via Wi-Fi or data network
- Call anyone in the world; even if they don't have the app
- No monthly plans, no hidden fees
Cheap international calls have never been made easier. With Dingtone, you can make cheap international phone calls to United States, India, Pakistan, Bangladesh, Mexico, Philippines, Jamaica, Nepal, Nigeria, Saudi Arabia, Egypt, China, Brazil, United Kingdom, United Arab Emirates…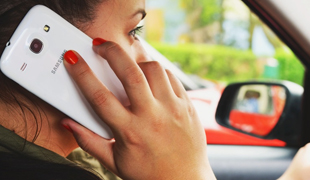 For people who work away from home, staying connected with family and friends is not easy. International calls used to be the only way to connect with family and friends back home. A lot of people working abroad used to call home only once or twice a month because of expensive international calling rates. But now, all that has changed. New ...
Read more